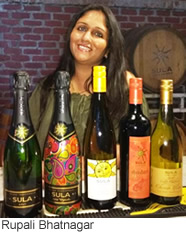 Rupali Bhatnagar
The delWine Top Ten Indian Women of Wine (WOW) Award 2019 is conferred upon Rupali Bhatnagar, Associate Vice-President and Chief Winemaker- White and Sparkling wines at Sula Vineyards. She has been in charge of winemaking for sparkling wines since 2008. Through experimentation she created an unusual blend of Chenin Blanc, Shiraz, Viognier, Riesling Thomson and Zinfandel to make a white sparkling base. It was unique, different and extremely delicious. It was a huge success and there has been no looking back for Rupali ever since. She successfully created India's first Sparkling Shiraz last year. Currently, she handles processes for varietals. Her idea behind creating the right wine is to maintain balance in terms of palate, flavour profile and texture. Her winemaking philosophy is all about making delicious wines that everyone can enjoy drinking again and again. She believes in Sustainable Agriculture more than the techniques and knows that protecting the environment is more than just good for the planet; it is good for her wines.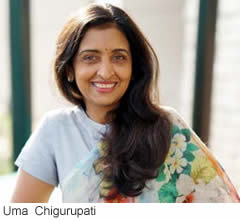 Uma Chigurupati
The delWine Top Ten Indian Women of Wine (WOW) Award 2019 is conferred upon Uma Chigurupati -a wine entrepreneur, successful business woman, sportsperson, and two 'Guinness Book of World Record', with three decades of corporate experience. She partnered with her husband Krishna Prasad Chigurupati ten years ago to start KRSMA Estates, one of India's premier, boutique wineries and established the vineyard in Hampi Hills in Karnataka and has been vital to the on-going operations. She changed the schedule of pruning cycle to enable harvesting during the coolest time of the year. Uma decides the exact time by tasting the fruit from every plot daily during the ripening period besides the lab reports. She looks after all aspects of winemaking and marketing in Karnataka and Hyderabad, making frequent presentations. An avid marathon runner she holds the rare distinction of running marathons in all the continents as well as North Pole with her husband.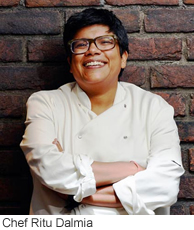 Chef Ritu Dalmia 
The delWine Top Ten Indian Women of Wine (WOW) Award 2019 is conferred upon Chef Ritu Dalmia for endless gastronomic innovation and her wine cellar with a collection of unparalleled wines. Sans professional training she has become an award winning Chef today, building her expertise through natural instinct and immense passion for food & wine. She fell in love with Italian cuisine after her frequent visits to Italy and opened her first Italian restaurant Mezzaluna in Delhi, which was shut down within 3 years. She moved to London and launched an Indian restaurant Vama, a roaring success. She returned to Delhi in 2000, and opened DIVA and now owns & manages a family of several unique restaurants in Delhi and Milan, with a thriving catering business. Her contribution to the hospitality industry has been recognized by Forbes and the Indian Federation for Culinary Association as India's 25 biggest Chefs. Last September, she was awarded the highest civilian honour of Italy. She has hosted TV Shows on Italian cuisine and authored three cookbooks. She believes wine being an integral part of gastronomy and promotes it extensively in her restaurants.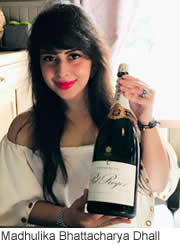 Madhulika Bhattacharya Dhall
The delWine Top Ten Indian Women of Wine (WOW) Award 2019 is conferred upon Madhulika Bhattacharyya Dhall, a multi-talented powerhouse, a PR professional and a Radio Jockey who spearheaded the capital's premier wine and liquor store La Cave. Since opening in 2015, it has become Delhi's most discerning alcohol store. Recently, she established another 5,000 square feet retail store in Bangalore, stocking 350 labels of fine wines, spirits and beer from all across the world. She believes Consumer-led events are a key to expanding the customer base and the market. She hosted a total of 45 such wine dinners in India last year. "Wine has always been my passion and I love the ethos behind it. I wanted to make wine more accessible to consumers who are intimidated by the subject. La Cave was never just a store but about connecting with consumers and shedding the pretentiousness," she says. She urges Delhi to stop viewing alcohol purchasing as disreputable, especially women who need space where they can purchase wine and liquor without patronisation.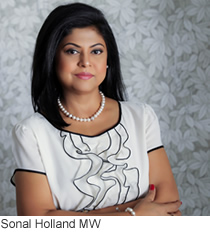 Sonal Holland MW
The delWine Top Ten Indian Women of Wine (WOW) Award 2019 is conferred upon Sonal Holland MW, India's first and only Master of Wine, for her trailblazing achievements in the field of wine, inspiring young professionals in the wine and hospitality industry. Sonal Holland Wine Academy, offering WSET wine and spirit courses has completed a successful decade in the business of education. With two successful editions under its belt, India Wine Awards, founded by Sonal, has established itself as the ultimate consumer guide to ranking the best of wines and wine programs in the country. India Wine Insider is the country's pioneering and most comprehensive survey on the urban Indian wine drinker. She is a sought-after strategic consultant for international wine brands seeking a foothold in India due to her vast cultural knowledge. She is the Brand Ambassador in India for Lucaris Crystal Stemware. Her recent venture into retail, Vine2Wine at Foodhall stores in Mumbai promises to reinvent how wine is enjoyed in India.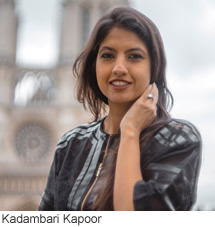 Kadambari Kapoor
The delWine Top Ten Indian Women of Wine (WOW) Award 2019 is conferred upon Kadambari Kapoor who returned to India after 10 years in the US and exited her corporate career to focus on the nascent wine industry in Kolkata. She wanted to concentrate on sourcing, marketing and education, leaving the back-end logistics to experts. But the resentment from the trade, excise and custom authorities doing man's business made her even more determined. She decided to learn the liquor business ground up and set up own temperature-controlled bonded warehouses in 2009. She launched her wine portfolio from Portugal but soon realized she must go national to sustain and work with niche family-owned brands internationally established brands.Over the last 9 years, her company Gusto Imports has stayed true to its mission of bringing quality wines to India. With a compact portfolio she chooses one producer from each iconic terroir for building brands and markets by focusing on service, storage, and consumer delight. Her wines range from entry level to Grand Crus but share the common attributes of authenticity, balance and value.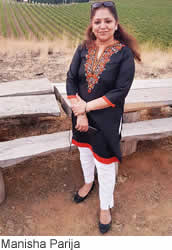 Manisha Parija
The delWine Top Ten Indian Women of Wine (WOW) Award 2019 is conferred upon Manish Parija. For the Delhi girl from Miranda House, getting into the AlcoBev Industry was a sheer coincidence. She applied for a Job in 1996 but was informed she would have to place a liquor Brand in the institutions. Confused at first, she was explained by the Company Director about the Job Profile and she accepted. More than 21 years later, she hasn't looked back. Being a woman she faced typical road blocks. She was stared at like someone in the wrong job, but encouraged by her life partner she continued and is comfortable today. About 15 years ago Manisha moved from liquor to wine industry as she felt the need to learn about the complex world of wines. She joined Chateau Indage & then continued further with FinewinesnMore , an importing company whose owner was also a woman. Working for Fratelli since 2011, she is the Deputy General Manager- North in Fratelli Wines, looking successfully after Sales and Marketing in major Northern states.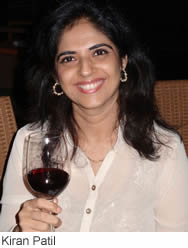 Kiran Patil
The delWine Top Ten Indian Women of Wine (WOW) Award 2019 is conferred upon Kiran Patil who is one of the primary driving forces behind Reveilo Wines–a family owned estate bottled winery. With a degree in business management, she has worked for 8 years in the realty sector. Subsequently, in 2005, she decided to embark on the wine trail along with her husband, looking at forward integration of the family's vineyards. Along the last 14 years, she has been instrumental in handling sales & marketing; building and growing the brand geographically with consistency and persistence. Her hands-on, systematic and meticulous approach has aided her in handling the operations on a day-to-day basis, as well as relevant marketing for creating brand equity and accelerating growth. Her communication proficiency & Customer- Client focus has helped her forge effective relationships with key strategic partners and influencers. She is absolutely passionate about making "Reveilo" one of the premium wine brands in the Indian market, and also to increase its global presence.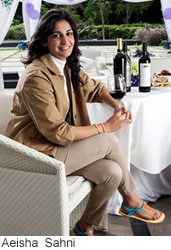 Aeisha Sahni
The delWine Top Ten Indian Women of Wine (WOW) Award 2019 is conferred upon Aeisha Sahni, Head of Wine Business at John Distilleries-Big Banyan Wines. She started her carrier with wine in 2011 after graduating from university with a Bachelor's Degree in hotel management. Her passion for wine was triggered during her internship at a hotel in Provence in the South of France in 2007. The hotel was attached to a Domaine and a vineyard where she often volunteered during the harvest season. Thus began her love for the beverage and the winemaking process. She has been with John Distilleries for 8 years. Her involvement has been with sales, marketing, brand building, the new winery in Bangalore and the day to day operations, growth and profitability of the business. Her passion and love for wine is still so deep and she hopes to learn more about the beverage over the next few years.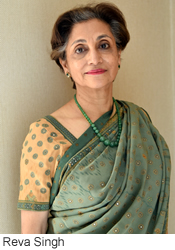 Reva Singh
Former English professor and magazine publisher, Reva K. Singh is the owner of Sommelier India (SI). Her pioneering mission in launching SI was to educate readers about wine and foster wine drinking culture in India. A founding member of The Wine Society of India, serving on its Board of Wine Advisors, Reva has travelled and tasted wines from around the world and judged at international wine competitions. In 2009 she founded the short-lived Sommelier India Wine Awards, the first Indian organized competition with Steven Spurrier as co-chairperson. The Sommelier India/Academie du Vin Tasting Panel organizes blind tastings to assess international and domestic wines for Indian consumers. She also founded the SI Wine Circle and Supper Club. A post graduate from Delhi University and a graduate of the Radcliffe Publishing Course, Harvard Reva did the WSET Intermediate and Chêne Bleu Extreme Wine Course with distinction. She plans to study further and deepen her knowledge of wine while continuing to read, write, teach and travel.
Heartiest Congratulations to the Top Ten Indian Women of Wine (WOW) from delWine.
Subhash Arora